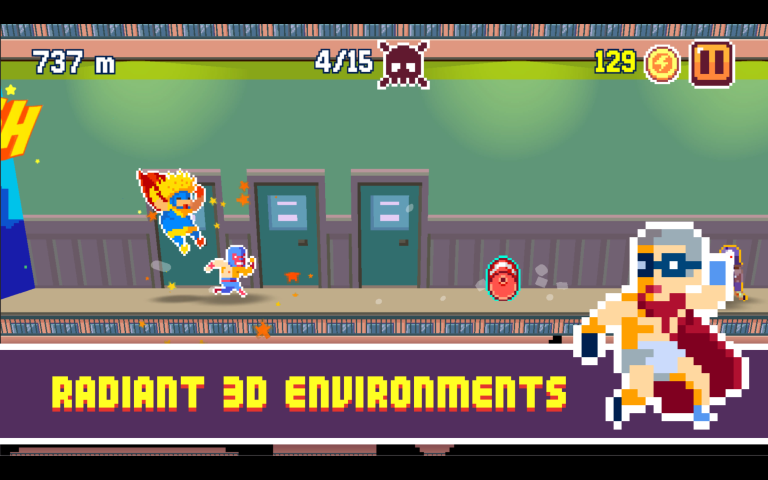 Awesome Pixel Art Super Heroes
Get Super Heroes to accompany you in interesting and thrilling running game! Collect all of Super Heroes and Save all the hostages by using your favorite Super Heroes. You will also get a different city if you play with different Super Heroes.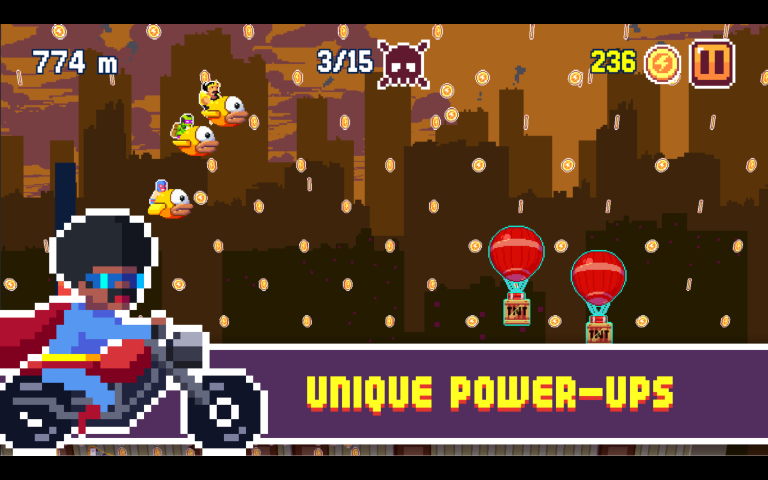 Special Power Up
Get the Special Power Up when you run and feel the greatness of Super Heroes Power. Each power up are different and has an unique power. Make sure you can get this power and use it to become Super Heroes!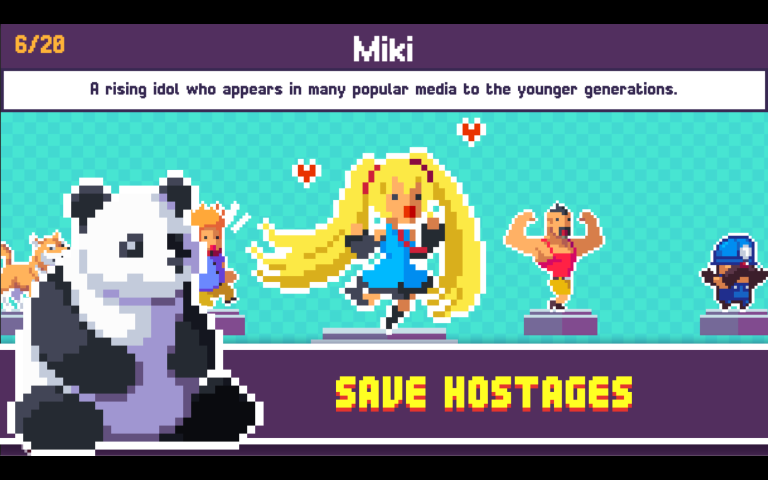 Save the Hostage
This is what it mean to be a Super Heroes! Face the evil and Save all the hostages.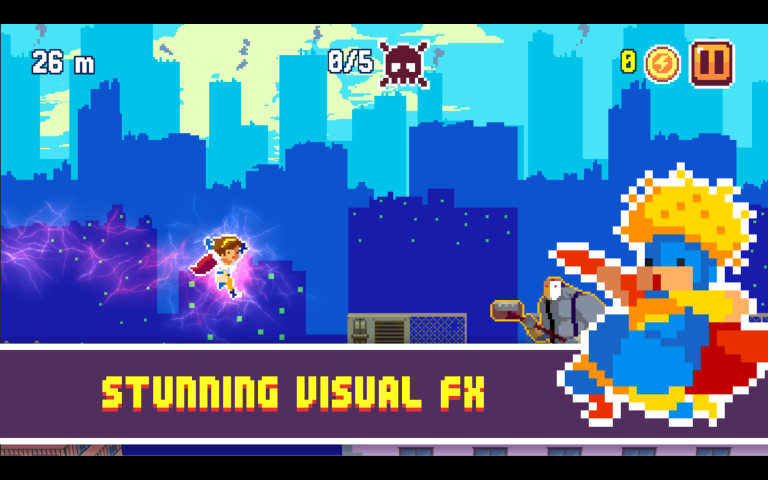 Offline Mode & Online Mode
Don't have internet connection? No Problem! You can play Pixel Super Heroes anywhere, anyplace and anytime!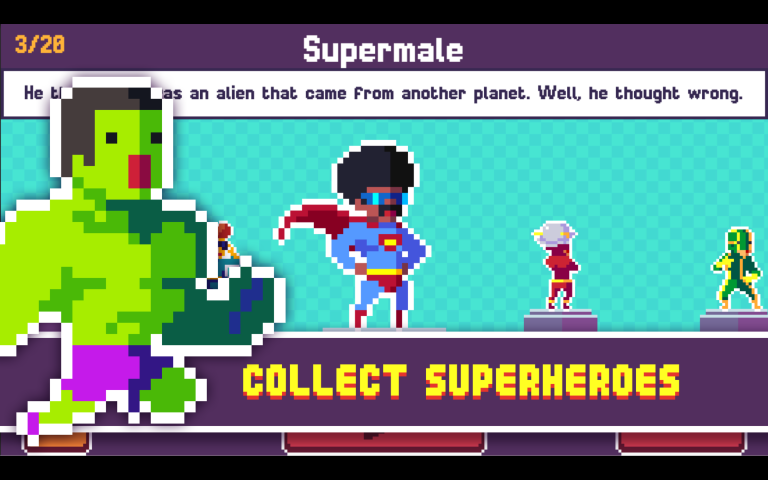 Save the world with your Super Heroes Powers
Pixel Super Heroes is free to download and play. However, some game items can also be purchased for real money. A network connection is required during purchase game items.