Do you ever have a dream to become a Super Heroes?! Now this is your chance to achieve your dream and prove your skill to become the next Super Heroes!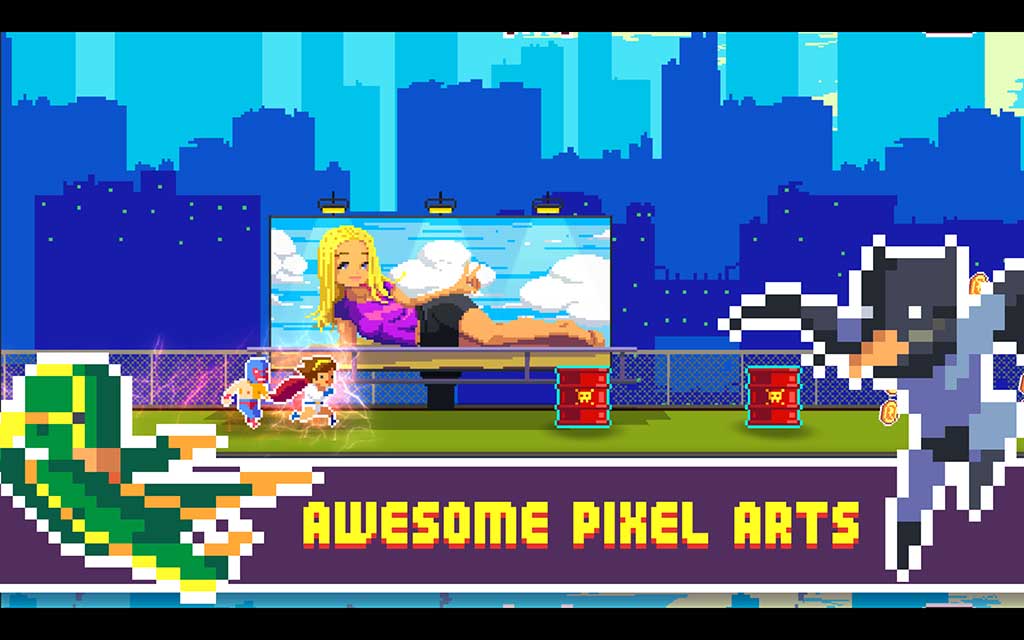 Pixel Super Heroes is a very addictive and most thrilling Super Heroes Action Running Game where you must collect coin as much as possible and also save the hostage. Now its a time to become the next Super Heroes! Test your reflexes as your Super Heroes will race down the city, touch the screen to jump, smash enemy, collect coin, unlock new Heroes, and see how far you can run!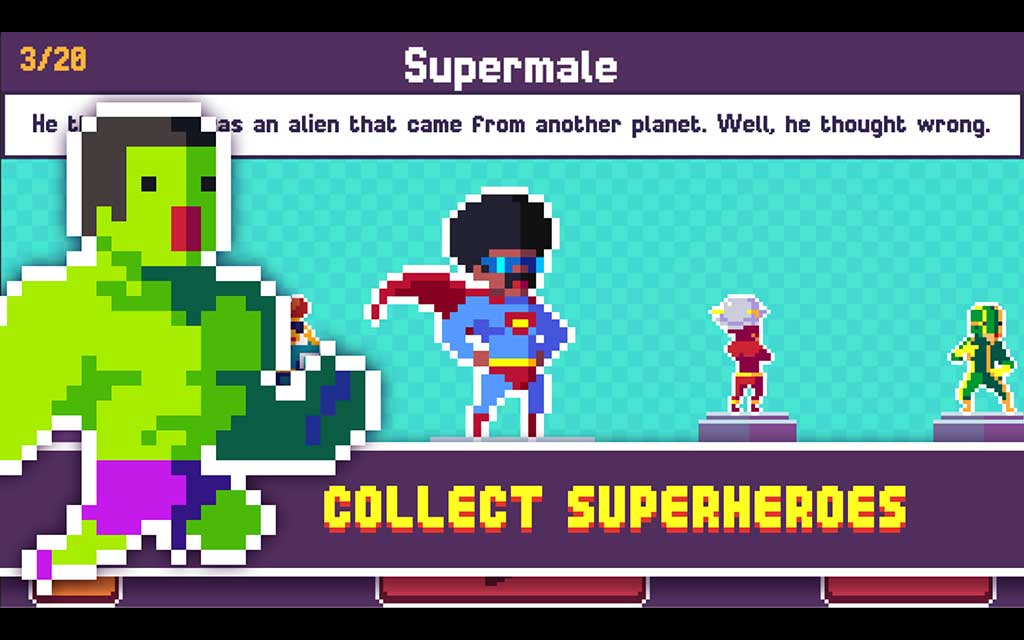 Features:
Awesome Pixel Art Super Heroes - Get many Super Heroes to accompany you in your interesting and thrilling running game!
Offline Mode & Online Mode - Dont have internet connection? No Problem! You can play Pixel Super Heroes anywhere, anyplace and anytime!
Special Power Up - Get the Special Power Up when you run and feel the greatness of Super Heroes Power
More info
here.