Ojek (bike taxy & delivery) is very popular in Indonesia nowdays. You can book it by your mobile device application. Now, you can be the owner of Ojek Company easily. Build your own Ojek Company & Be the the best of Ojek Company Owner in Indonesia.
Juragan Ojek is a game made in Indonesia that you can become the owner of an Ojek Company. This game was annouced their open public service on January 26th, 2017 Androin platform.
You have to serve your customers better if you want to be the greatest Ojek Company in Indonesia.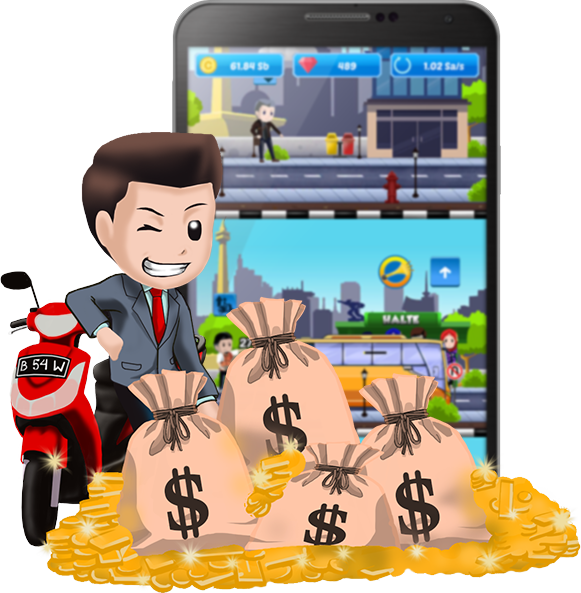 There are many services you can provide for your all customers :
Motorcycle Taxy
Food Delivery
Drugs Delivery
Door to Door Massage
Laundry Services Delivery, and many more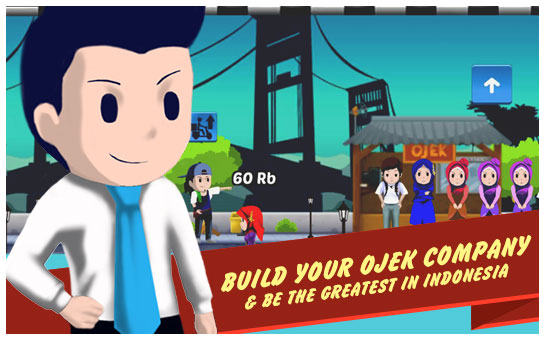 Not only the special services you can offer your customer, but also you can open the new branch Offices in various capital cities in Indonesia !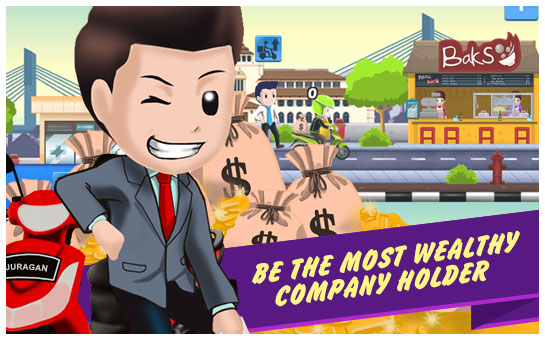 Features:
Simple & Attractive Gameplay
Open your branch offices in all over Cities in Indonesia
Various Service you can provide : Motorcycle Taxy, Food Delivery, Drugs Delivery, Door to Door Massage, & Laundry Services Delivery
Obtain a Gem from the Phenomenon of Indonesian Bus Horn 'OM TELOLET OM'
Saving / loading game to secure your own company
OFFLINE Mode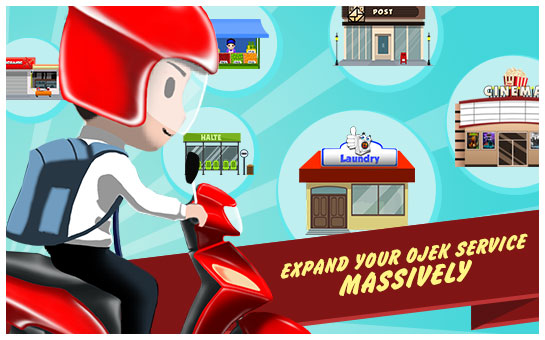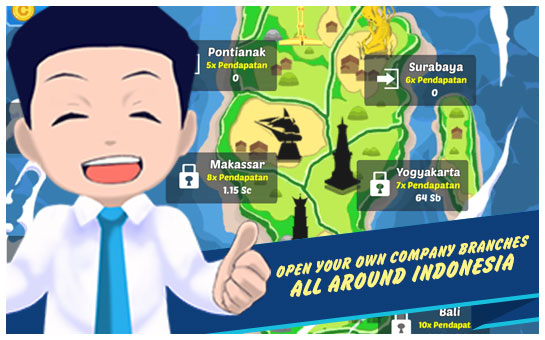 Play Juragan Ojek NOW :