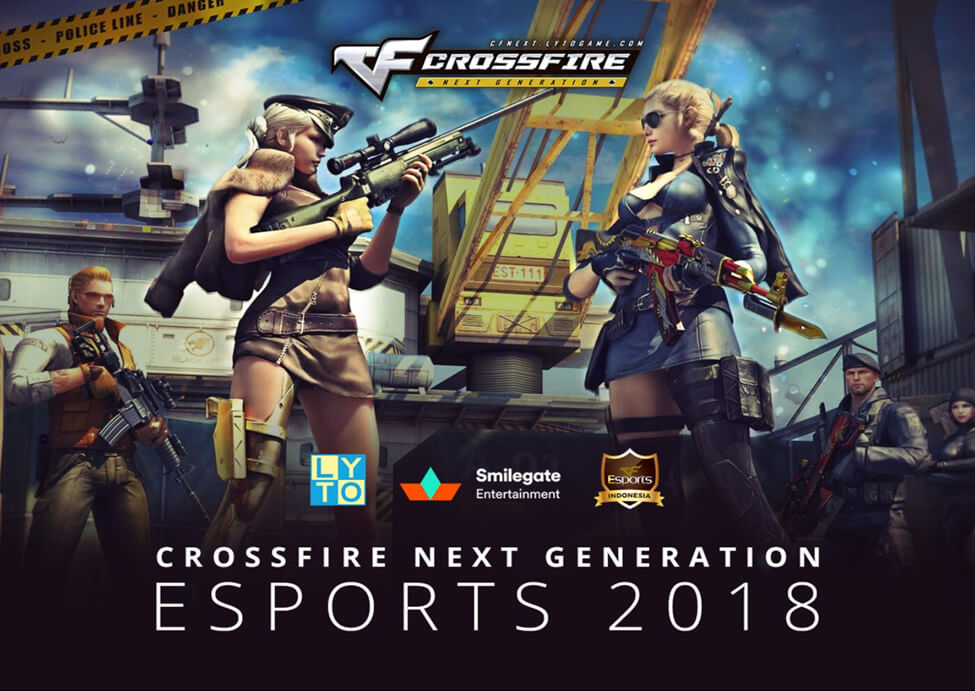 Electronic Sports or Esports is now growing rapidly. It's not just a trend or seasonal event, but Esports is the part of achievement and such a profession.

LYTO as the leading game publisher in Indonesia also show it's commitment by launching a new brand of Crossfire, named Crossfire Next Generation. Developed by Smilegate Entertainment, Crossfire has become the global No.1 FPS that currently being serviced in over 80 countries worldwide, recording over 8 million concurrent players with a total of 650 million users.

Crossfire Next Generation will be more focusing on Esports. LYTO believe, Crossfire Next Generation will elevate Esports community in Indonesia as well.


Press Conference Crossfire Next Generation
LYTO officially announce Crossfire Next Generation launching on a Press Conference event held on Thursday, April 19 2018 at De Leila Resto & Lounge, Jakarta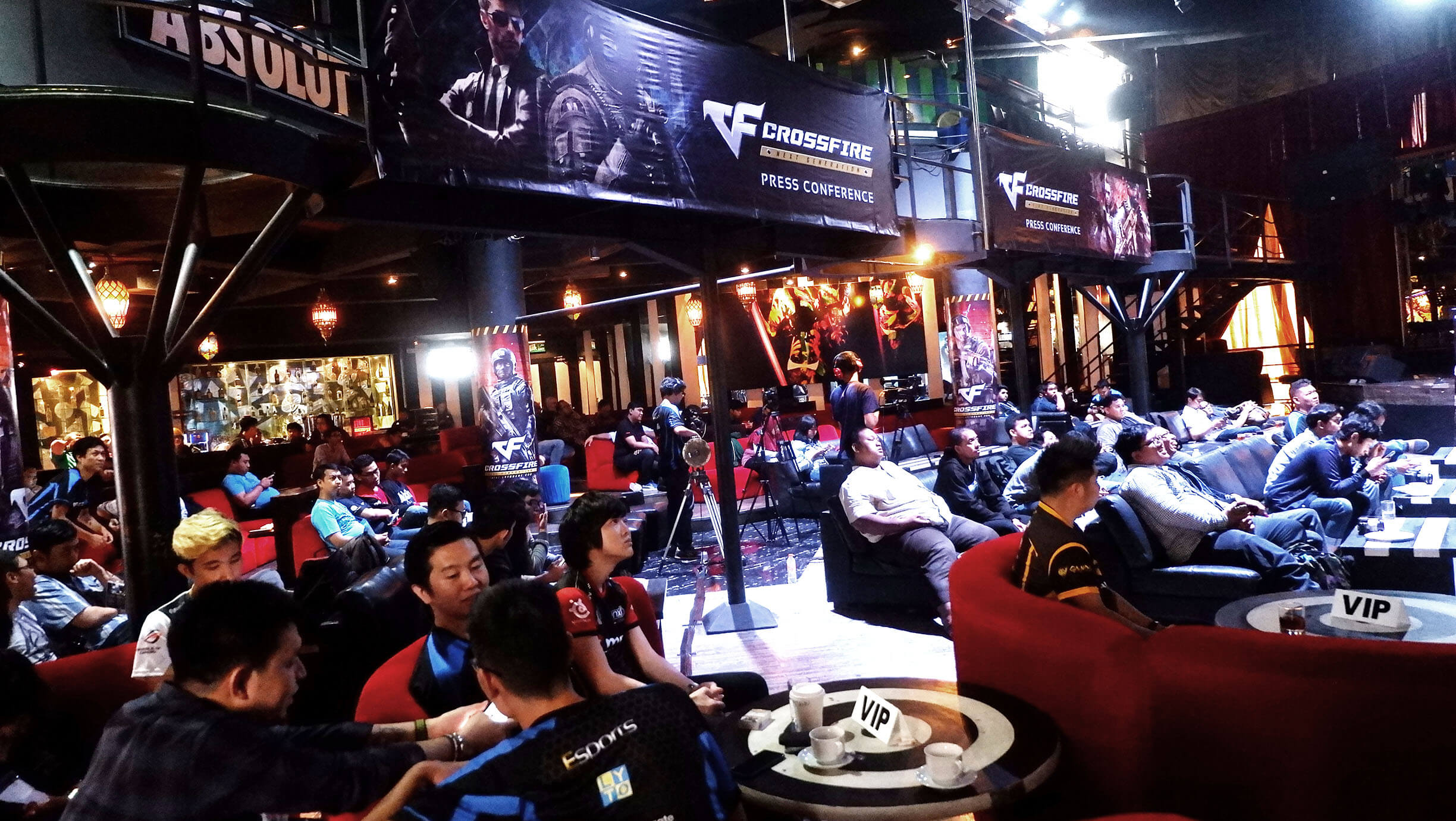 During the press conference, there was also a talkshow themed "Indonesia Pro-Gamer Life" where guest stars will share their experiences about life into professional gamers. As a guest star, LYTO have invited several Indonesian professional gamers such as M. Ikhsan 'Lemon' from RRQ Team, Richard 'NXL' from NXL team, Yudi Kurniawan from XCN Gaming, and Monica 'Nixia' Carolina from NXA-Lad1es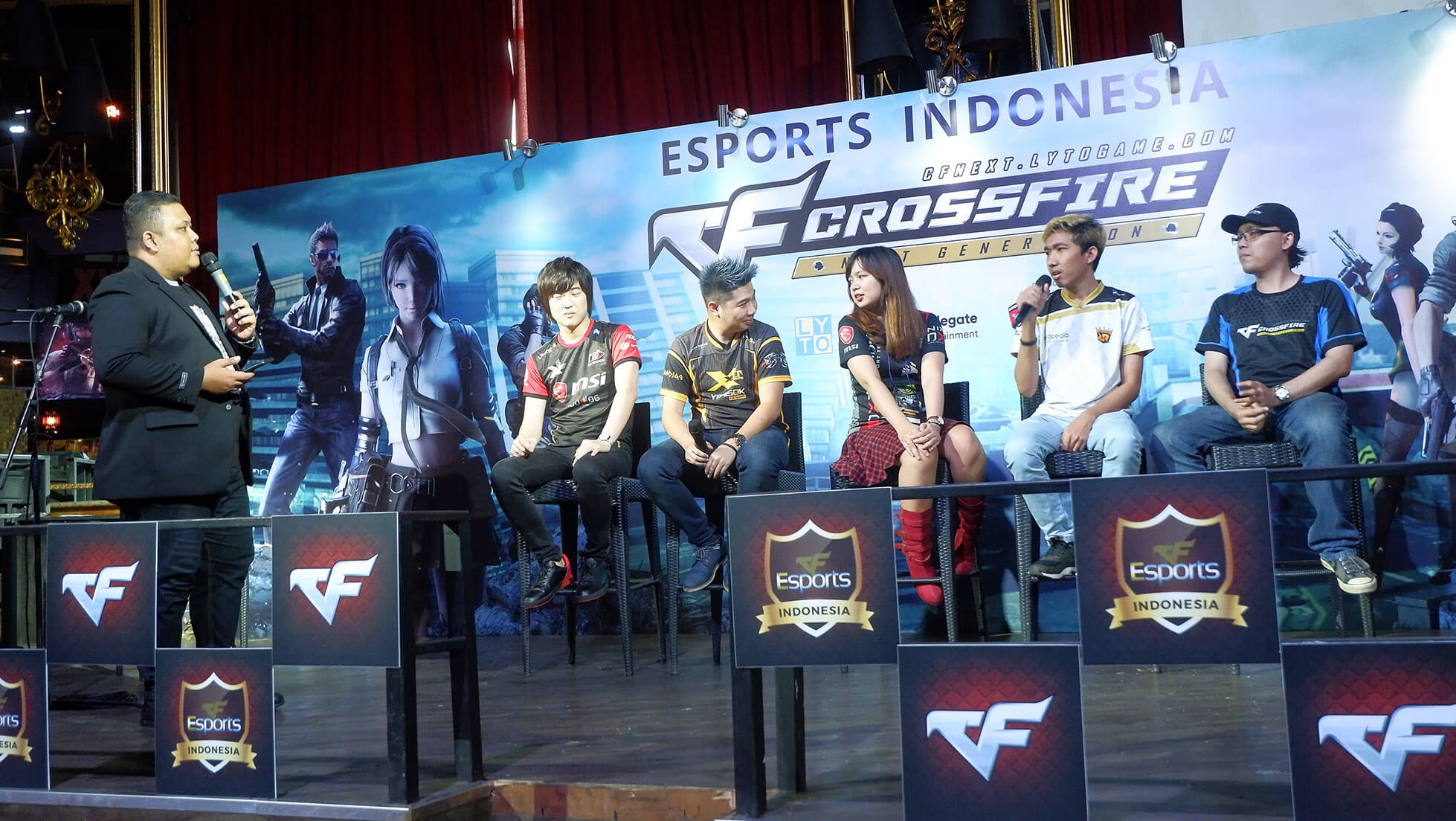 Indonesia Pro-Gamer Life Talkshow
The Biggest Esport FPS in Indonesia 2018
LYTO committed to make Crossfire Next Generation as the Biggest Esports FPS in Indonesia. Several tournaments (Offline and Online) will be held till the end of this year, starting from Roadshow on several Internet Café and also National Championship with huge cash prize
To achieve this goal, LYTO also will collaborate with some of related parties that have a significant role in gaming industry, such as gaming peripheral, internet café, Youtuber, Esports Team, etc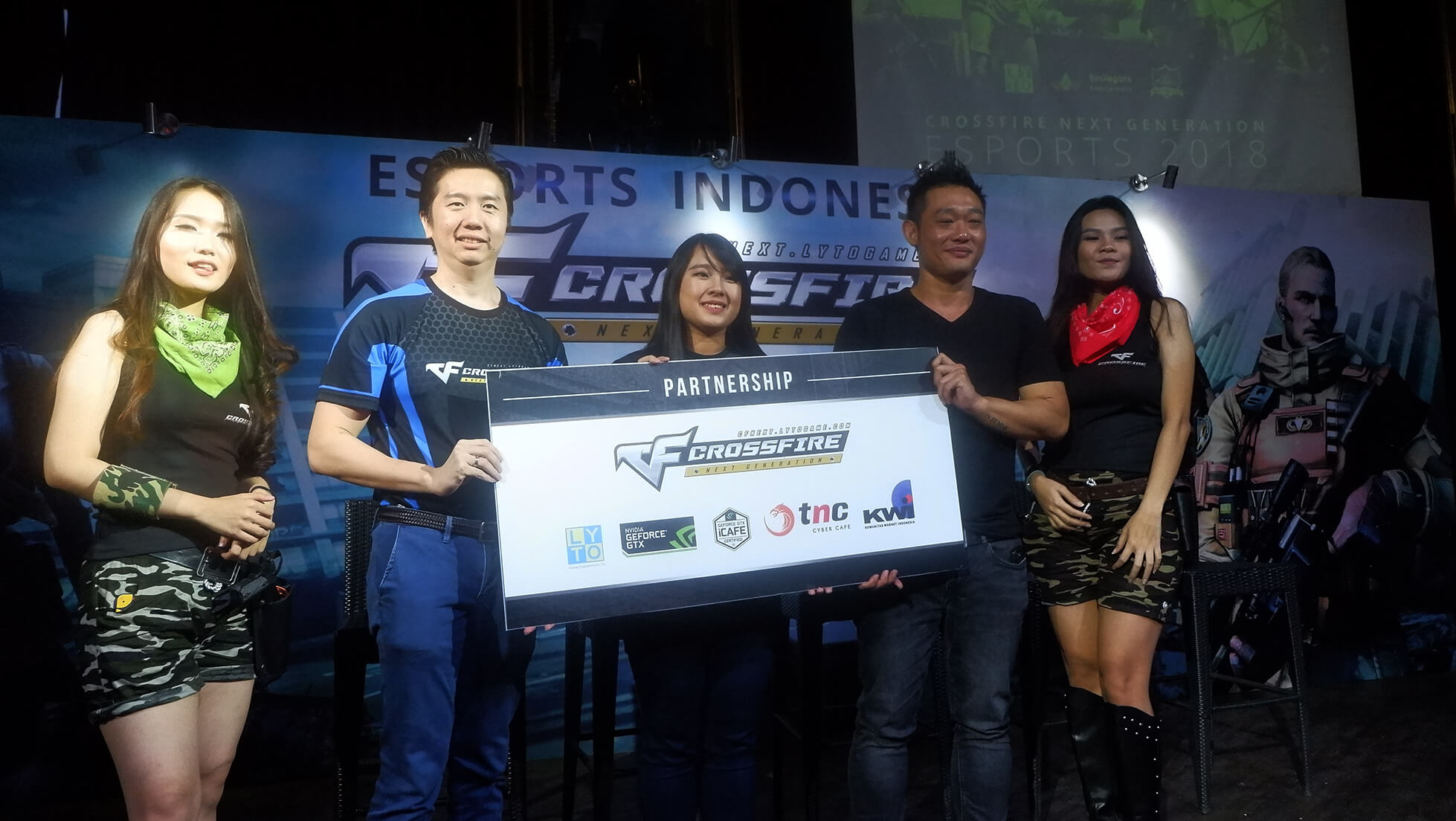 Andi Suryanto (CEO of LYTO) symbolic collaboration with NVIDIA ICAFE, TNC dan KWI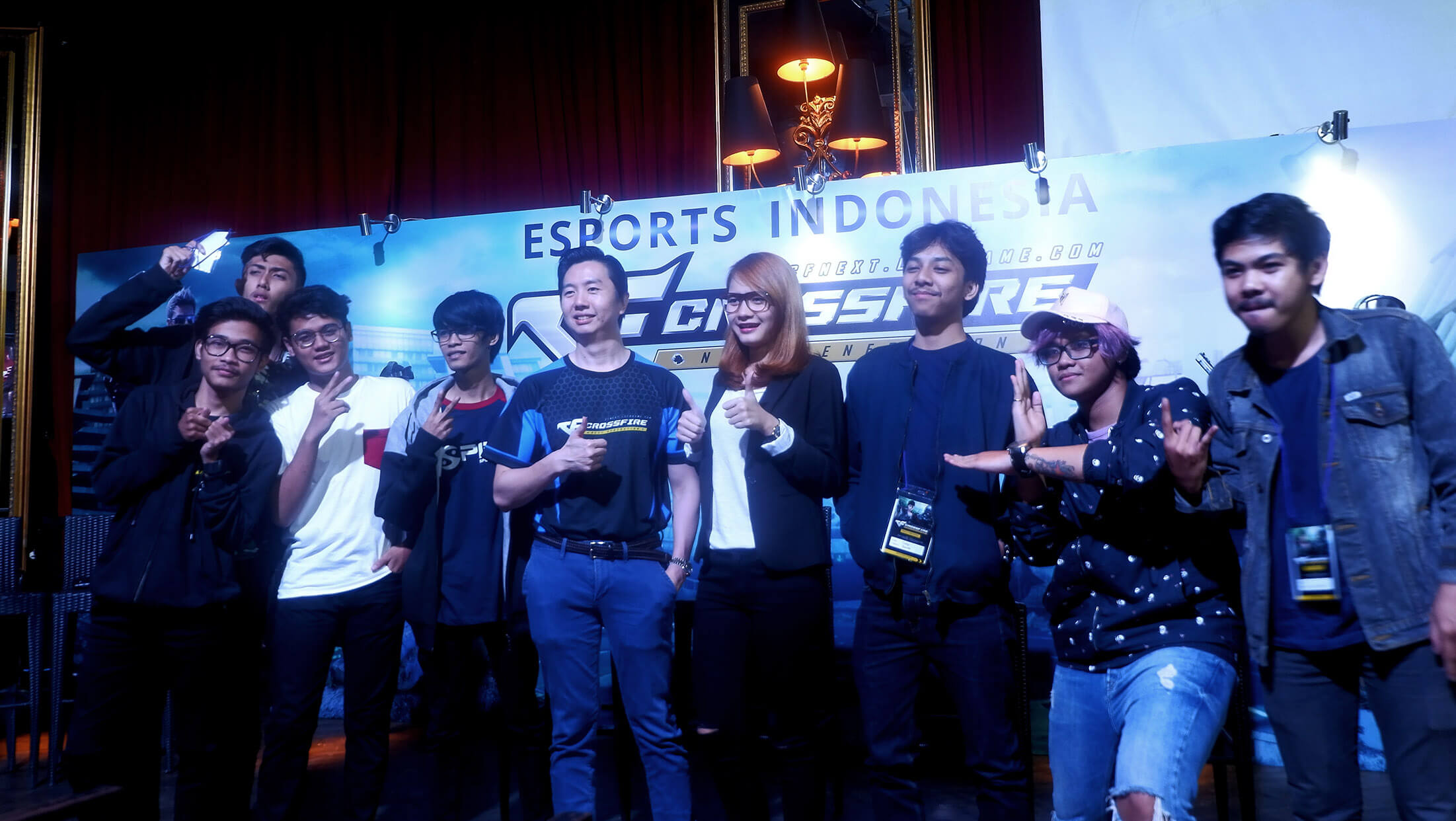 Andi Suryanto (CEO of LYTO) with Youtube Content Creator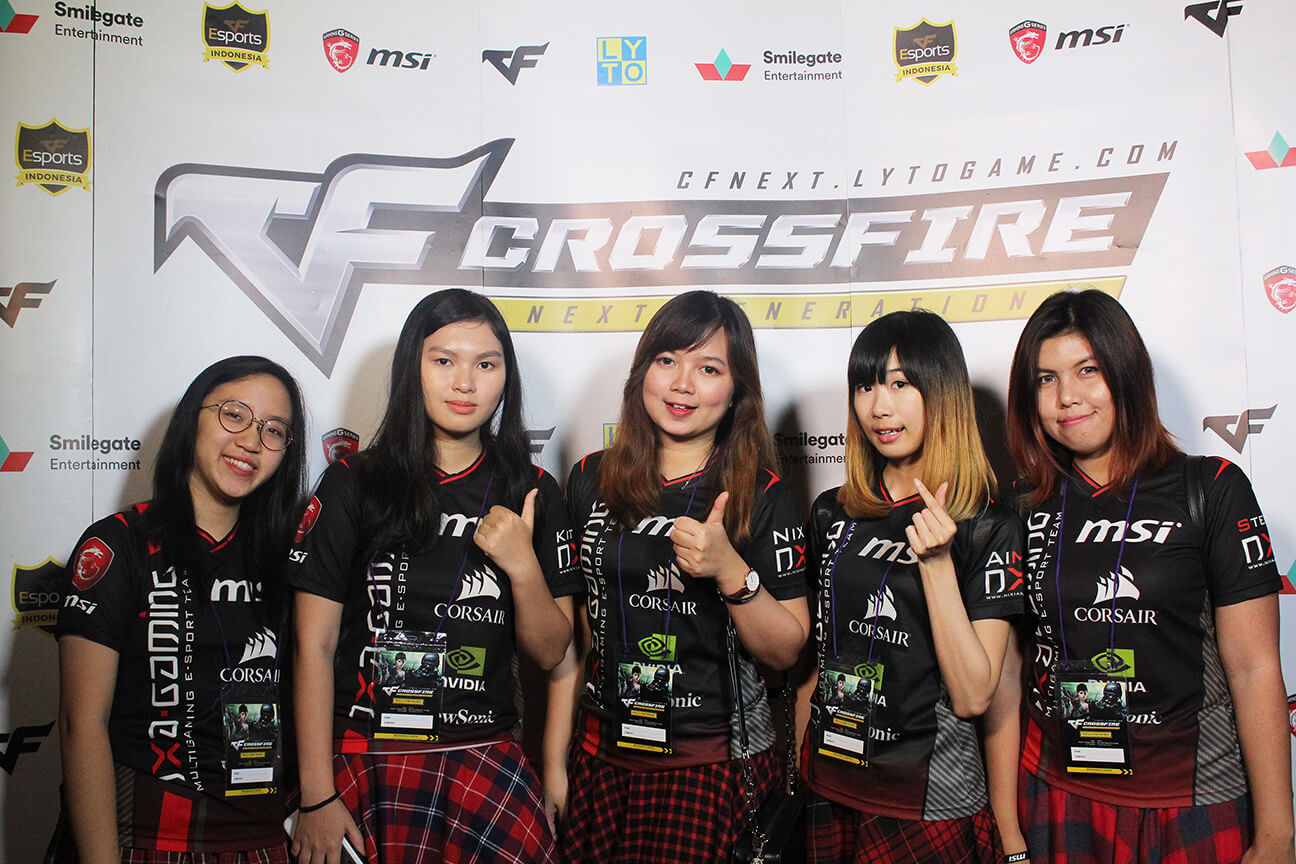 NXA- Lad1es Esports Team
LYTO believe that Crossfire Nextgen committed to lift up Esports Industry in Indonesia.