In collaboration between LYTO and SOZO, the biggest C3 Anime Festival Asia (AFA) Jakarta 2018 is wrapped up, from the 31st of August to 2nd September 2018, at an all-new venue: Indonesia Convention Exhibition (ICE).

This event left the audiences with beautiful memories and unforgettable moments as well. Making this event more exciting, is the addition of one of South East Asia's biggest gaming events Game Start Asia, making the 2018 edition the biggest yet. Game Start 2018 held in Indonesia for the First Time.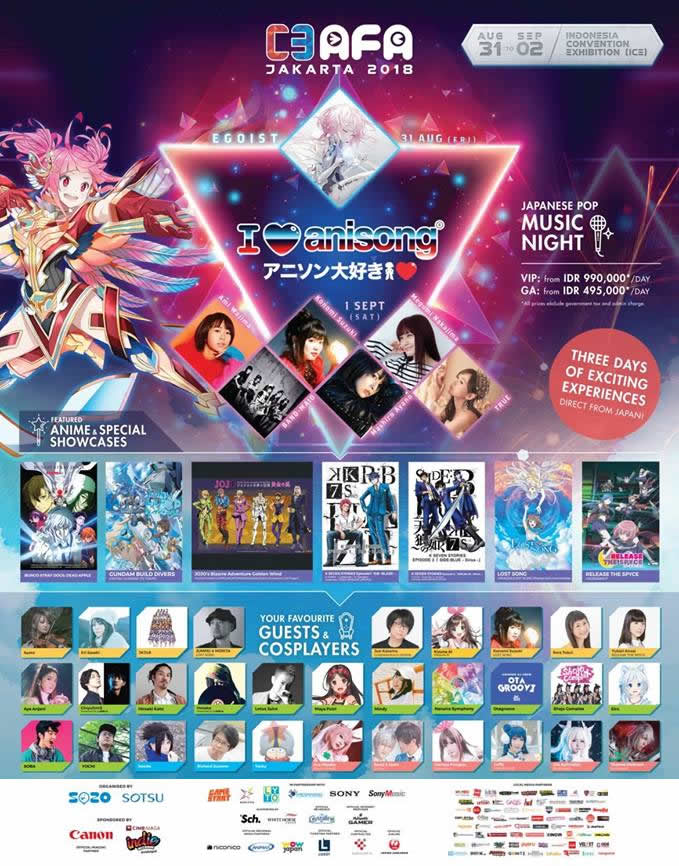 About C3 AFA Jakarta
Launched in 2008, AFA has successfully delivered itself as the premier Anime event in South East Asia, drawing more than 223,080 visitors in 2017 in 4 countries: Singapore, Indonesia, Thailand and Japan. Boasting an extensive database and network, AFA has since been marked as the preferred platform to reach out to Japanese content lovers in South East Asia.
In 2017, AFA teamed up with Japanese partners, SOTSU to bring a new event titled: C3AFA to fans in Thailand, Indonesia, Singapore, Japan and Hong Kong. Over 350 exhibitors collaborated with us in 2017.
AFA is supported by 3 main pillars, bringing the best content from Japan all under one roof:
Concert
Under "I LOVE ANISONG", the concert brings the best acts in the anisong industry together
Stage
Featuring voice actors, anime screenings and other content
Exhibition
Merchandise and display haven, featuring both commercial booths and self-published booths
AFA 2018 held at International Convention Exhibition (ICE) BSD, Jakarta, Indonesia presenting various Japanese contents such: I Love Anisong Concert, Stage Performances and Screening, Exhibition, Workshop, Meet and Greet, Special Guests Star, and Cosplay Competition.
About Game Start
Game Start is one of the largest game conventions in Southeast Asia, welcoming over 24,000 visitors in 2017. The event is the gateway for any brand or publisher who is looking to reach out to gamers in Southeast Asia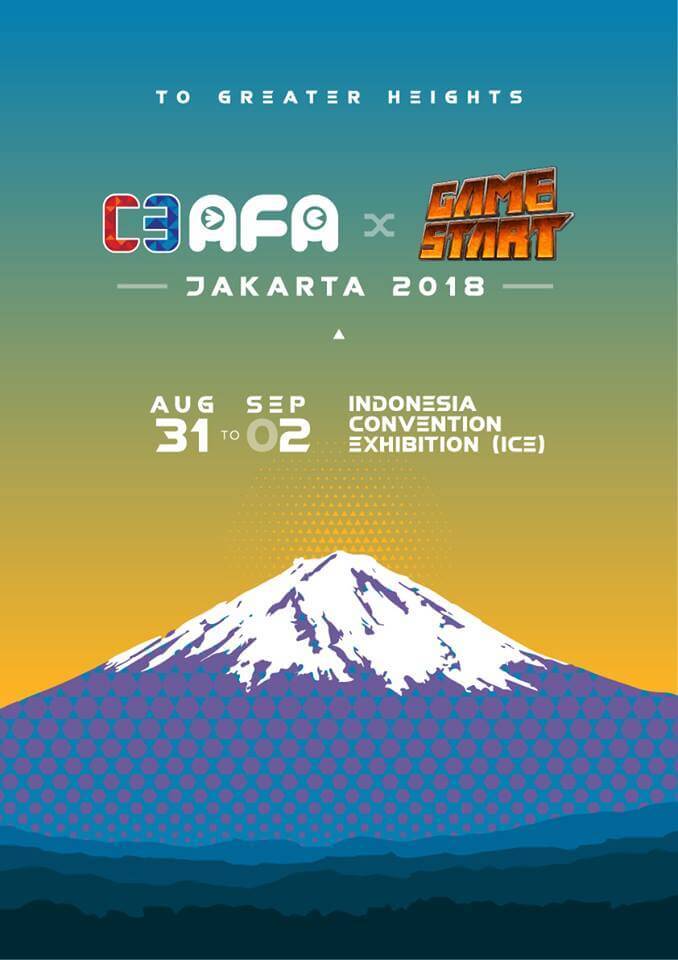 Southeast Asia is the fastest growing region for games, and the event attracts a wide demographic, offering a gateway to introduce your brand or product to the ever-growing gaming audience.
In Game Start 2018, visitors can look forward to a weekend full of fun activities and games across multiple platforms such as PC, mobile, console, and tabletop. The same activities held last year received big success and positive feedbacks.