CROSSFIRE is the global No.1 FPS currently being serviced in over 80 countries worldwide, recording over 8 million concurrent players with a total of 650 million users.

Since 2013, the official global esports tournament CROSSFIRE STARS (CFS) is being hosted every year with users from over the world. CROSSFIRE STARS (CFS) is the global top CROSSFIRE esports tournament where players from all around the world compete for the world championship title of all official CROSSFIRE titles.

For Indonesia region, Crossfire Stars 2018 has been held by LYTO during periods of August – October 2018. Started with offline qualification through 16 cities all around Indonesia and ended with it's National Final in Jakarta.


CFS 2018 Indonesia National Finals was on and heating up ICE Palace, Lotte Shopping Avenue, South Jakarta on October 6th 2018. The hype and the atmosphere of supporter make the tension of the battle rising up.
Through the National Finals, JKOSAV Evolution esports team has become CFS 2018 Indonesia National Champion and will represent Indonesia to compete with 16 other regional champion on the biggest esports event of the year, CFS 2018 Grand Finals that will be held on December 4th-9th, 2018 in Taicang and Nanjing, China.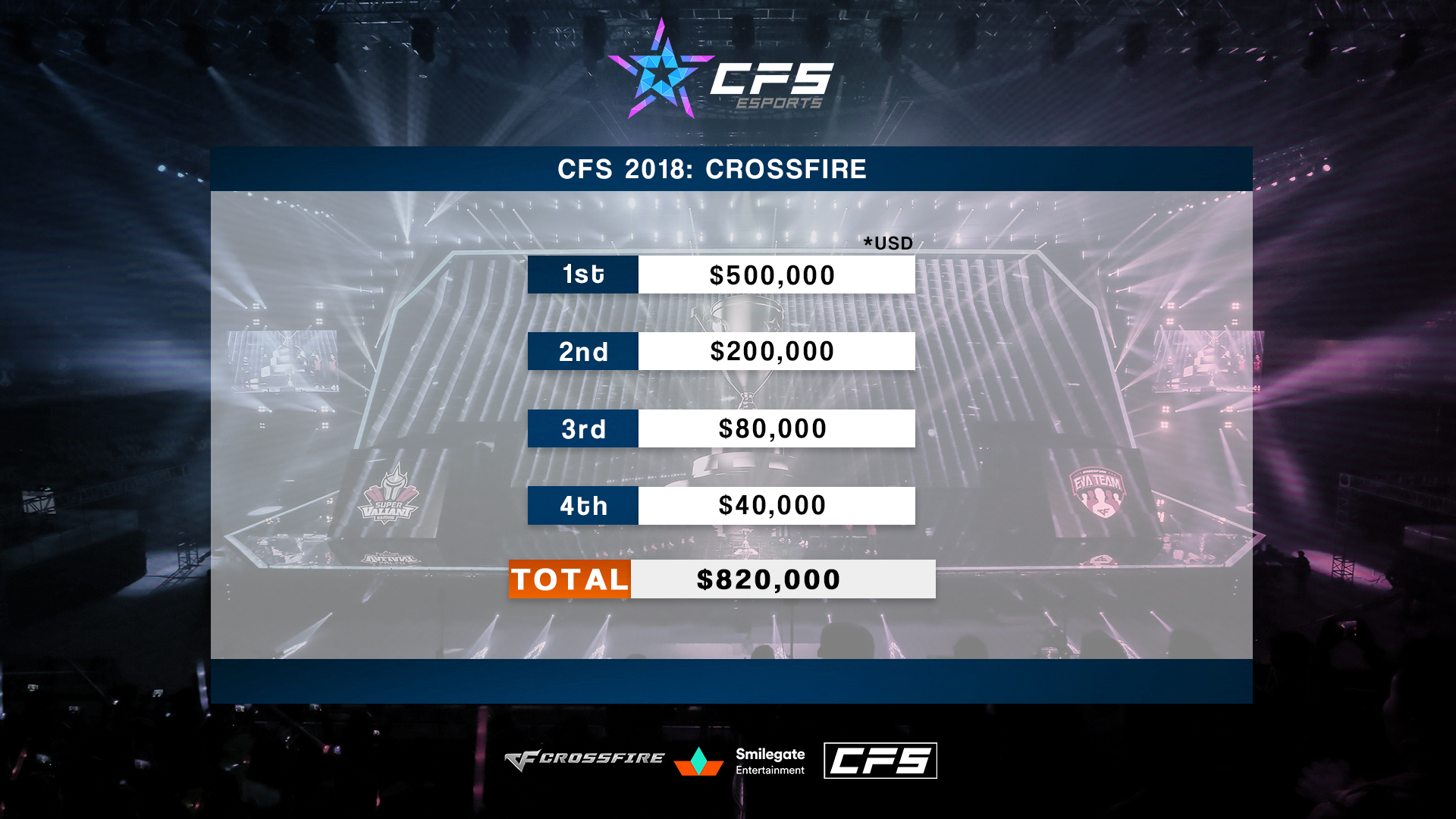 As one of the biggest global esports in the world, CFS 2018 has provide its prize pool of $1,015,000 USD!
Let's supports Indonesia on CFS 2018 Grand Finals and see you on Crossfire Stars 2019 !