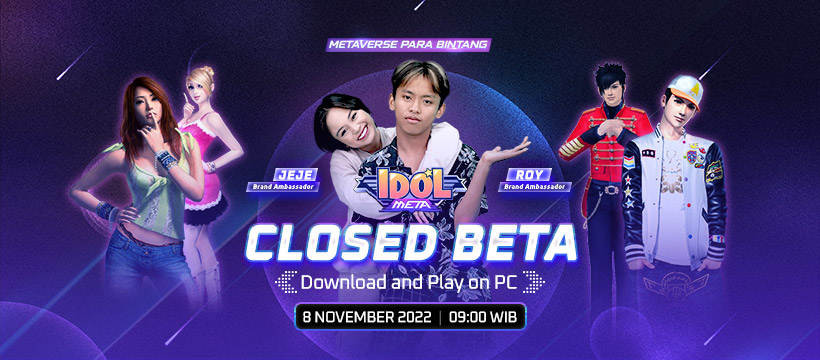 8
th
November 2022, Lytogame announced new PC product of Idol Meta where players can greet each other by using cute expressions and emojis. Dating, interacting, and dancing becomes so real, more than any other rhythm game can offer.
Working together with Jeje and Roy, one of the most famous influencers in Indonesia, Idol Meta offers unlimited fun and activity. Players can create their own avatars based on their real looking pictures. Moreover, there are countless of clothing, hairstyles, pets and mounts you can choose to express yourself.
The Close Beta also offers bunch of activities and challenges with cute and free equipment will be rewarded after you finish the challenges such as : Hammer Battle, Into the Metaverse, and Super Prank Brawl. Until this day, numerous players have been enjoying these challenges along with the Close Beta. Idol Meta, marked as a unique way in enjoying Dance and Rhythm game.
The enthusiasm of players seemed to be huge starting from the CBT itself, and will grow larger and larger as the time by. Idol Meta grand launch will be announced soon!